Candidate Essay: Gary Charwood Sr.
District I Representative Candidate: Gary Charwood Sr.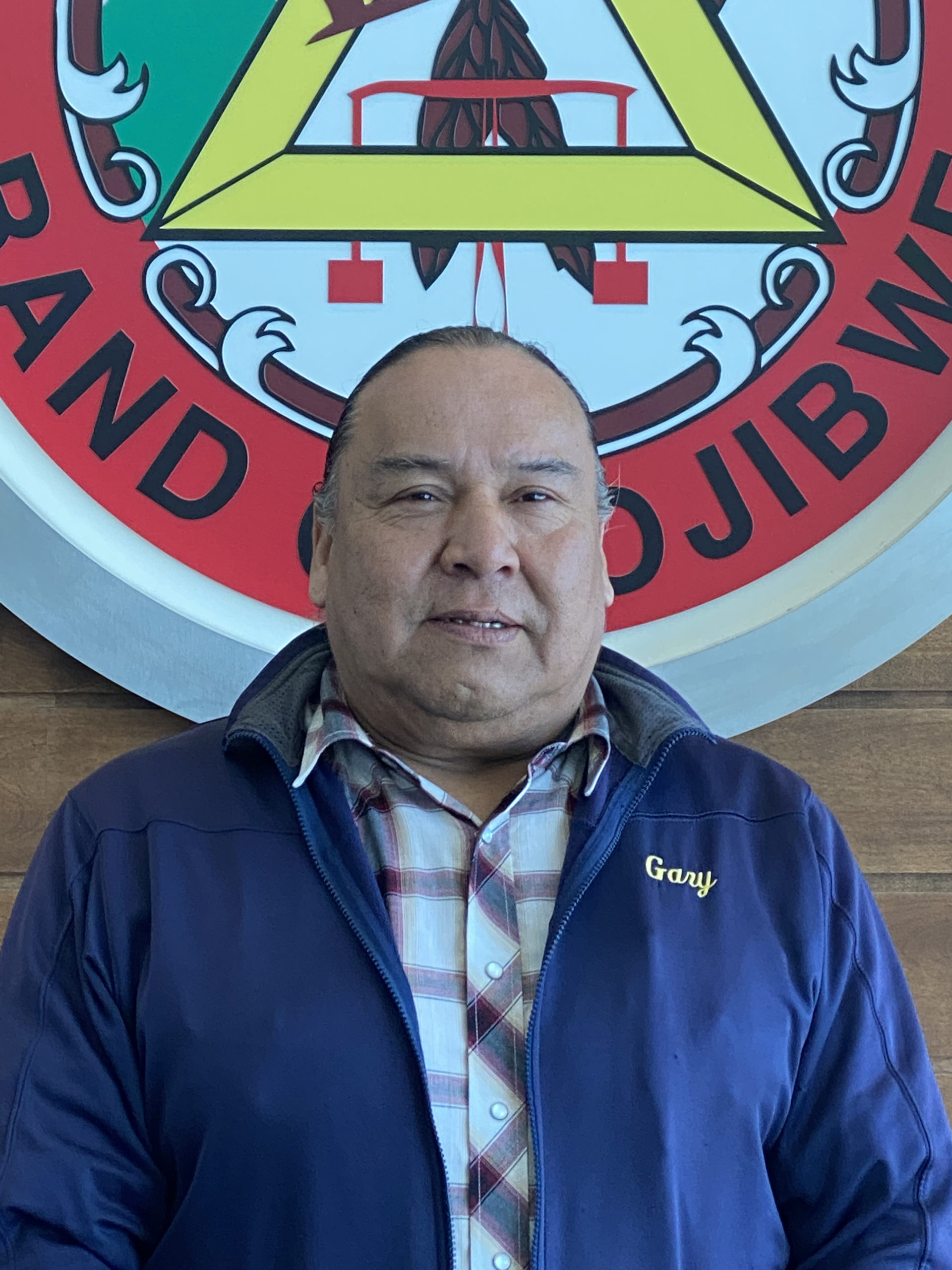 Boozhoo, Nindaawemaangunidok! (Greetings my Relatives),
Niizho-anang Nindizhinikaaz, Maang Indoodem. (Two Star is my Anishinaabe name, from the Loon Clan) My English name is Gary Charwood, from S. Lake.
My message is solid and my commitment is unwavering. If I am elected as your District I Representative, you will experience the integrity, compassion and stability I will bring as your elected official and member of the Leech Lake Band of Ojibwe. I have demonstrated in each of our eleven communities a commitment of time and effort, and will always continue to offer heartfelt support with all our programs here on Leech Lake.
As your Representative, my vision is clear. My priorities include continuing to support our elders, youth, families and the programs that serve our people here on the Leech Lake Reservation, including our Gaming Enterprise. The Covid pandemic has put us through trying times over the past couple years, but with hope and prayers, we can soon look forward to safely getting back to providing the important services we very much need in all our communities.
For the past fifteen years, I worked with our Leech Lake Youth Division, directly serving youth and their families. I commend all the division coordinators for the time and effort they dedicated to ensuring our youth are safe, supported, and thriving.
My first priority is to see that our elders are cared for by ensuring they have full access to a variety of services and benefits that will enhance their lives; from lowered health insurance premiums, to increased access to enrichment activities, to something as simple as rides to the grocery store and back. Many of our elders live on fixed income and every little bit counts, as they are often caring for their immediate and extended families.
Secondly, I will prioritize supporting the development of our Leech Lake students. Education is key in ensuring the strength of our communities within our Nation. Having served as a Board Member with the Leech Lake Tribal College, I have been able to witness the wonderful growth of this institution and the incredible impact their graduates have on the community when they return. With remote learning becoming a part of many students' lives, I will support the college in developing the technological infrastructure needed so our students can receive the best possible education.
Additionally, I will bring to this leadership position my passion for supporting our culture through ongoing pow-wows, language and traditional practices. Our language is central to who we are as Anishinaabe people; I will ensure our language thrives by securing funding resources to support language education in all our communities. I will make certain our natural resources can sustain traditions such as ricing, hunting, fishing, sugar bushing and gathering medicines so that it will always be available for generations to come.
Finally, I will prioritize a variety of services that will benefit all communities across our Nation. To better serve our People who are struggling with addictions, I will bring our existing programs to the table along with our community members to collaborate on solutions that will benefit those who need support. This is an issue that must be addressed with compassion and care. I will support our People with a second community automotive servicing garage in District I, similar to the one located in Cass Lake behind Che-we, so people can purchase their own auto parts and have their vehicle serviced free of charge.
As a decision-maker, I will collaborate with our local Indian Councils, exploring ways to better our communities through trust, dignity and stability. I will work in coordination with other leaders in revising our Constitution so it reflects the current needs present in communities across Leech Lake Nation.
As your representative, I will look for answers and guidance from Our People, especially our youth. I will lead with integrity and compassion to ensure stability in the lives of all Leech Lake people. I close with what they say in our lodges, "We will not leave anyone behind". As we work together to build a strong, bright, thriving Nation, let's be kind to one another and live by those seven sacred grandfather teachings: Nibwaakaawin, Zaagi'idiwin, Manaaji'idiwin, Zoongide'iwin, Gwayakwaadiziwin, Dabasendizawin and Debwewin.
Mii gwech ga-kina gii na waa
Gary Charwood Sr.
Phone # 218-760-7955
Email [email protected]