Candidate Essay: Kyle Fairbanks
District I Representative Candidate: Kyle Fairbanks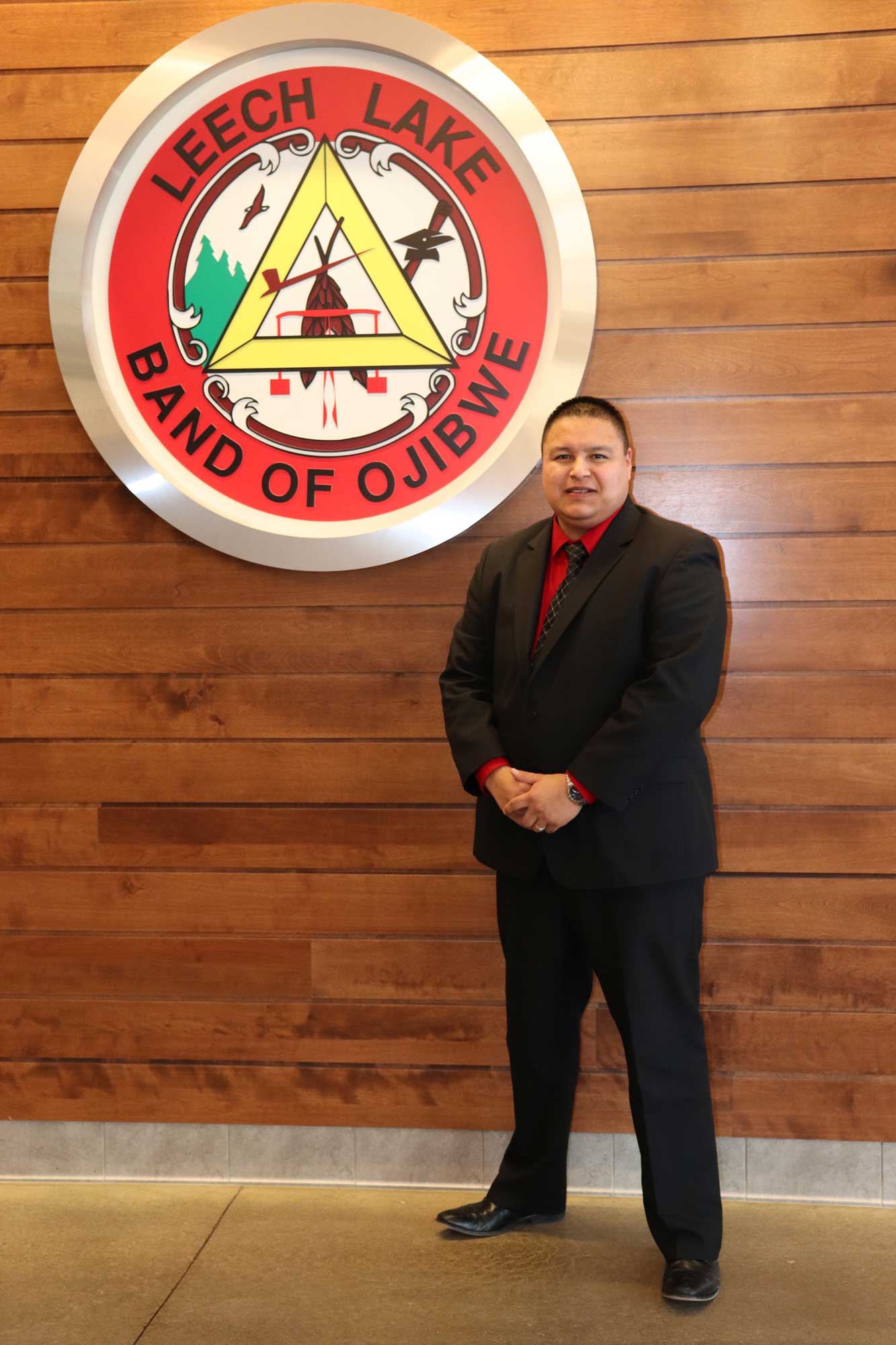 Hello, my name is Kyle Fairbanks. My Wife Amanda and our two children live in the Oteneagen area. I have been a resident of the Leech Lake Reservation my whole life.
I graduated from Deer River High School in 2005 and attended the Leech Lake Tribal College and obtained an A.A.S. Degree in Law Enforcement in 2008.
I went on to further my education at Bemidji State University where I obtained a B.S. Degree in Criminal Justice. I also attended St. Cloud State University where I received a Master's Degree in Public Safety Executive Leadership.
I'm currently working for the Leech Lake Tribal Police Department where I have worked my way through the ranks to Assistant Police Chief.
I'm humbly asking for your support in the upcoming Leech Lake Band of Ojibwe District 1 Election.
I've always had a desire to make positive changes for our people. Coming from a public service background, I strive to make positive impacts on peoples lives on a daily basis. I'm going into this election with a "WE CAN DO BETTER" mindset.
I've had the opportunity to visit with many people while working in the law enforcement profession. I have spoken with people from all walks of life and seen first-hand the struggles and barriers many of our Band Members must face in their daily lives.
If elected, I will listen to every individuals questions, comments, and concerns and try to help in anyway possible to tackle these obstacles and barriers preventing our Band Members from living their lives to the fullest.
I have thought about the many needs and concerns that I have heard from our community members. I have found that I share the same thoughts and feelings as many of you. I have prepared a list that I feel are our top priorities that need significant changes to better meet the needs of our community members.
Please engage in conversation with me regarding your questions, comments, and concerns with the following topics. I will attempt to visit as many homes as possible throughout my campaign.
Collaborations- Build and strengthen working relationships with various organizations who want to work with the Band. Many resources are available to bring needed infrastructure and services to the Band.
Youth- The youth are the future of the Leech Lake Band of Ojibwe. We need to improve programming and activities that promote well-being and success in life. Our youth need to achieve their maximum potential to better themselves, which will lead to a better quality of life.
Education- Leech Lake Band Members need access to a high quality education from Early Childhood to Post-Secondary Education. We need to educate as many Band Members as we possibly can and assist families in achieving these opportunities.
Elders- Our Elders need to be regarded as the highest importance of our culture and the Leech Lake Reservation. We need to get an Elder Abuse and Neglect Code in place for the safety and well-being of our Elders.
Chemical Dependency- We are losing too many of our Band Members to the chemical dependency battle. Many Band Members want to seek help but have nowhere to go. I feel a Band Member should be offered the services they need right here on the Leech Lake Reservation. This is among one of our biggest battles on the reservation and need to come together as a community to help our struggling family, friends, and co-workers.
Community outreach and attending public events is something that I enjoy, and I feel is very important. I feel this is a way to bridge the communication gap between you and your District One Representative ensuring your voice is always heard.
If elected, I will make sure the people of District One are heard and your concerns are brough to the table.
Miigwech