Candidate Essay: Peter Jackson
Chairperson Candidate: Peter Jackson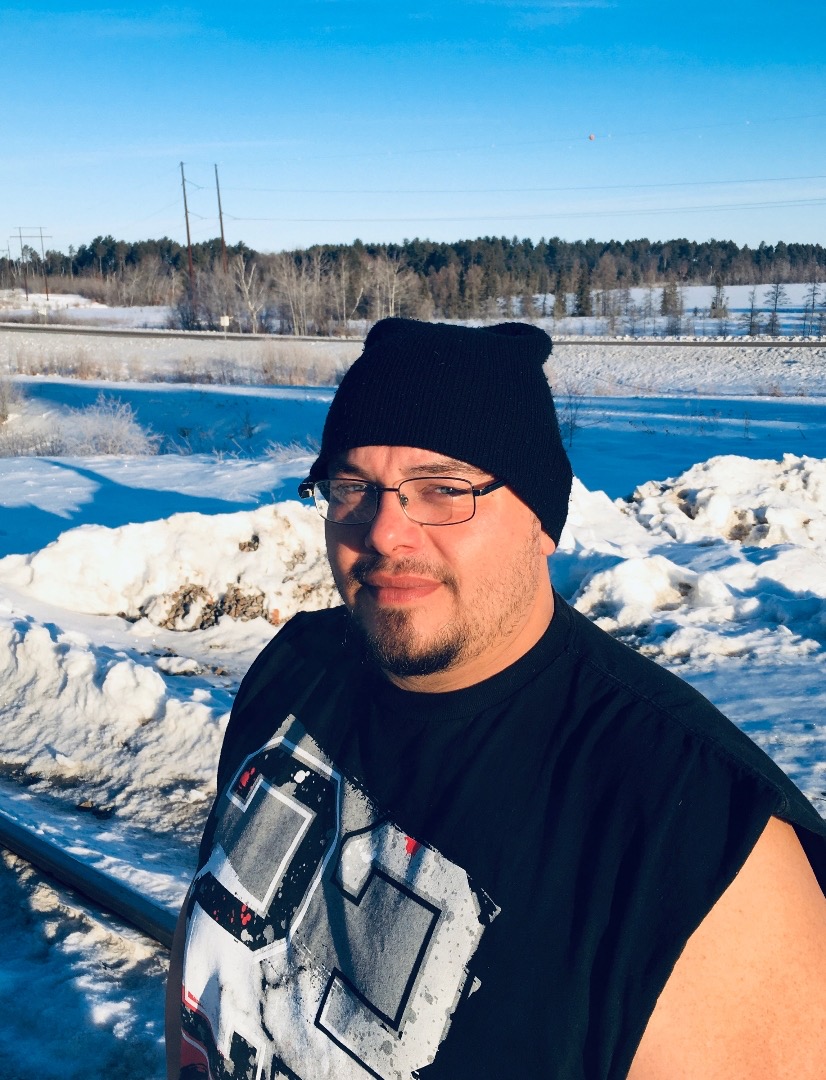 Hello my fellow Leech Lakers my name is Peter Jackson, I am running for Leech Lake Chairman thank you for this opportunity. I'm very happy to be running next to some great candidates.
Silents is something are people have done for too long and they should be herd. In this election our people have said loud and clear that many families can't make end meet. Too many elders are living in poverty. They have had enough of the same old ways. They deserve better that is why we should dare to bring change.
There is a wind of change a wind that blows through out the reservation a wind of renewal a wind that will breathe new life into our people.
Change that is now necessary because this reservation is running in circles. Because for too long we have replaced scandals with different scandals, scandals that Leech Lakers could not tolerate anymore because some want to benefit from divisive leaders, because issues that matter to most Leech Lakers are yet to be settled. Contamination and disease is running rampant through out our reservation. It's like tentacles of illness that seeks and destroys every good idea and wants to create division and tension on our reservation instead of trying to find common ground and cooperation that will look at every problem we have in every community.
You have been waiting for a green economy, but still your money is used in ways we can only imagine. You have seen many times ways people have tarnished our policies of co-existing, but again we see the same story. Different people same old scandals for all these reasons you believe it is time for change.
Our people are ready for this change my friends and family. I am ready to bring this change to Leech Lake so that our people will have a strong voice and a sense of pride and strength.
Some have said I was to polite to be a candidate and made me feel like it was a weakness but it takes a leader to listen to what you have to say and make a difference.
Leech Lakers I cannot promise to be less of a good guy, but you know where I stand and you know I will fight for the priorities to defend families and elders. I am committed to do things differently in Cass Lake, I am committed to get results and not in years. People need help now that's why I am committed to be your Chairman and I fully understand what this means it's a Chairman's job to bring people together and build bridges and making sure everyone is doing their part in trying to make a better reservation for everyone.
Some of the things I'll change is to get a lot of swimming beaches built and maybe a lot of our own resorts cause we get a lot of visitors all year round. We need to expand our casinos that have a lot more machines and get affordable apartments or buildings. And we can make our own vegetation, farms and cattle. Farms and maybe more on to our own other shops – bait shops, pawn shops, and mechanic shops and I would like to get wind, solar, and LED lights to help save everyone a little bit money. I'm trying to have more of our people get jobs they might like and be less people walking around looking for work.
I feel like when people look at our reservation they are judging us as if all we are dirty drunk junkies that can't hold a job, but really its people not getting along at work.
In closing I'll tell you a little about my self I'm a father of two awesome boys and a very smart niece that comes over all the time. I take care of my brother that stays with me. Im a personal care assistant for him. I also work for Leech Lake Security checking over 26 reservation buildings to make sure their not vandalized or broken into. I grew up in Onigum and moved to Bemidji and then I found a place on the reservation. I have a lot of ideas that can improve the reservation. I hope that the best man wins.