Candidate Essay: Robbie Howe
District I Representative Candidate: Robbie Howe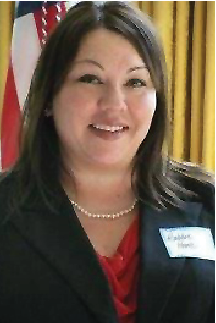 Greetings Everyone!
I want to start off by thanking you all for the wonderful support you displayed for me in the Primary Election. The time you took out of your day to vote shows that you care about the future of Leech Lake. We have one more round to go GENERAL ELECTION is JUNE 12th, 2018. Let's grab a friend or four and head to the polls! WE CAN DO IT!
I've been feeling very positive with our talks, ideas, stories and laughs we've shared. I've learned a lot from hearing the thoughts and concerns we all share; very common ones amongst a lot of us. That's what we need to understand, that we are one and a community full of caring people. Our hearts want the same outcome for our peoples in the long run. Let's continue in a positive way to tackle issues and keep our minds focused.  If I move on to becoming your next District 1 Representative. I want to invite any, and all District I Band Members to be part of the next 4 years as we create a community that we are all proud to live in. We will work on innovative ideas, visit and revise the old, target common interests and build on the things that have been working for our community. I invite you to be part of something special…many of you know what my family has went through the last few years. The love and prayers I received from the District I Community compelled me to want to give back in a unique way. When something like this touches you and you pull through, you have a sense of getting a second chance in a way. With this second chance I want to dedicate my next 4 years to moving our community towards a unifying purpose. We all are aware of the problems we face, so there's no need to pound that drum. What we need to focus on is what we're going to do about these problems as a community. One person can't fix things, it takes a community. In the old way that's how we survived, it took a community to keep moving forward and helping our people survive. Please join me in not just talking about the problems we face but finding ways as a community to unite our families in our fight for survival.
Community Wellness is my focus, Love thy neighbor, especially the children. Everyone used to watch out for each other and it seems to be quite the opposite at times, and that really bothers me. I can remember when during our local pow-wow each household would get a slip from the Local Council/Pow-wow Committee. 1 slip of paper, on this paper it had only a few words written, it said 4- dozen rolls. This would be used for the feasts they would cook for the community and our guests. I was a young single parent at the time, but something as simple as buying a bunch of dinner rolls made me feel like a part of our community – I was proud to bring those rolls up there! Everyone deserves to feel a part of our community.
Communication will be key if I am elected. During our visits with both local and urban area residents it has become apparent that we need many tools to be able to conquer the problems we come across in our communities; Mental Health issues, Substance Abuse, Child Welfare matters, Juvenile Support Systems, Childcare, Crisis Teams & Community Security, Employment Opportunity, Elder/Veteran needs, Housing – including Repair and Renovations, Traditional Teachings/Gatherings, Funding/Grants…this is just to name a few. We have had great dialogue concerning all the above matters, many, many great ideas that won't go unnoticed if I am elected.
I will be leaning on our Local Indian Councils as I feel they are great community advisors and should have a say in important band business / issues at hand. I urge you all to take part in their monthly meetings so that you too can have the information spoke on. I would like to have easy access for our people when it comes to resources and programs available. Also, as band members you have the right to see program information, records and financials on how our reservation is doing. If you have a question or concern bring it forward to a member of your Local Council or District Representative, your voice is so very important, I'm sure they will find you answers.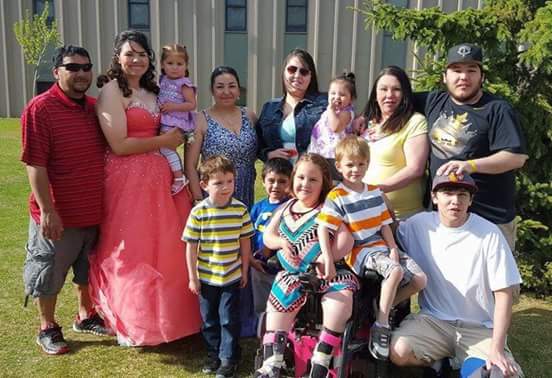 I will be having Community Gatherings in May, and we will be doing outreach to let you know of the times and places. Kids will be welcome and have activities to do as we have our visits. There is so much we need to talk about still. By having these Gatherings, I urge you to ask me anything you'd like to know or haven't had the chance to address with me yet. Let's be open and honest ~ it's the only way.
Please use your right to vote! District I Voters, let's show everyone the compassion and power we have in numbers we have at the Polls, VOTE ROBBIE HOWE FOR DISTRICT I REPRESENTATIVE!
Good Luck to my opponent, and more importantly my friend Rose Robinson. Also, Good luck to the District II Seat and Sec./Treas.seat candidates