CANDIDATE ESSAY: Rodney "Rod" Northbird
District III Committeeperson Candidate: Rodney "Rod" Northbird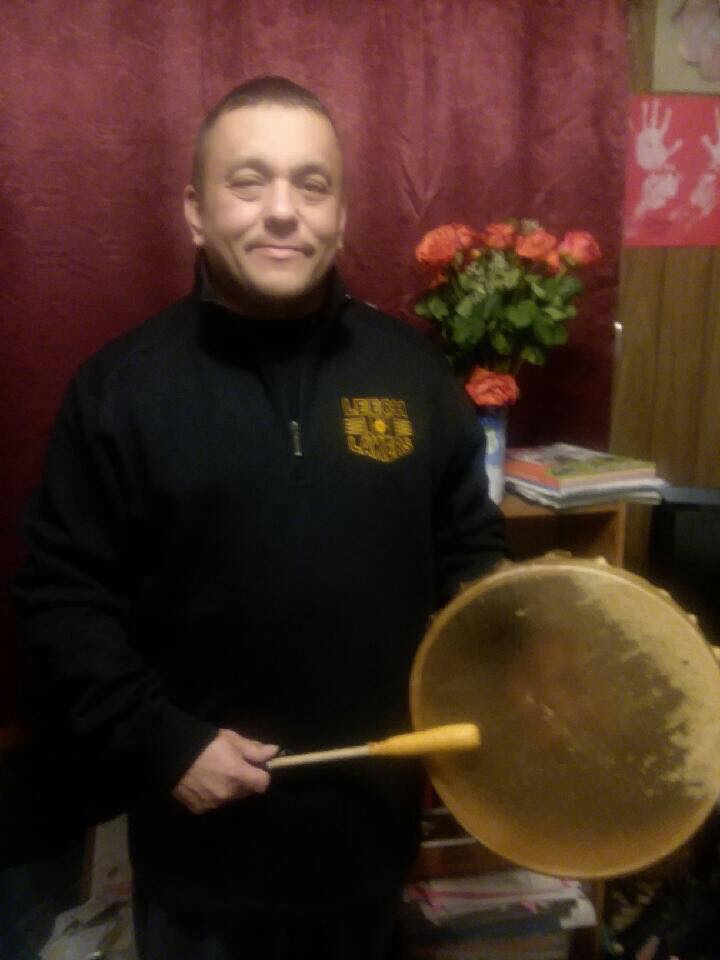 Boozhoo, Rod Northbird indizhinikaz. I am an enrolled member of the Leech Lake Band of Ojibwe and have lived my entire life in Cass Lake/Mission area. It is with much excitement and anticipation of the work that will be involved in meeting people during my outreach that I formally announce my candidacy for District 3 Representative of the Leech Lake Reservation Business Committee. This decision was arrived at after much thought and due consideration to advice and encouragement from family and friends with special emphasis and spiritual blessings from my late Grandfather to seek political office. In giving his blessing many moons ago he was clear in his directive that I use my gifts and heart to benefit the Anishinabe People and communities for sustainable strength and courage to combat disparities that we all face. To address them, I strongly feel we will need a tribal council that communicates and will work for the People for the collective benefits of all concerned.
The number of disparities as a Nation we need to address and take necessary action on range from preserving our Anishinabe Ways of Life from a cultural context by protecting, enhancing, preserving and reclaiming our use of traditions, customs and practices as they existed years ago. Other concerns I would like to tackle by working jointly with membership and Elders is the drug epidemic, addressing and developing strategies to combat domestic violence, to build an awareness and plan to educate how we address human trafficking of our People in particular our women. Other ancillary concerns that should not be forgotten is the protection of our natural resources and water. We are all aware of the housing crisis that needs a development plan and commitment to identify resources for implementation of the plan. Community member are crucial to this development for it they who will dictate who we as a Council will direct resourcing to meet the identified need. Lastly but not least, I would like to ensure State and Federal governments honor our treaty rights that our ancestors prioritized in their negotiations to make sure our generation and those to come retain those right for perpetuity. It will also be my priority to engage the community to revive and establish healthy cultural family oriented activities for our Band Members!
I bring to this office integrity, compassion and understanding of the hardships we all face each day. With an approximate 25 plus years of experiential knowledge of cultural teachings learned from our Elders, I will endeavor to seek their guidance and those of community members to participate in community development planning forums to address the needs of District III and that of our Nation as a whole. My accumulated experience working for Leech Lake Gaming for over 18 years shall provide the basis of leadership skills needed to represent your interests coupled with numerous trainings in academic settings. Years of attending and participating in Traditional teachings and ceremonies ground me to provide the humility, love, respect, courage, compassion and understanding to effectively your interests.
Please do not hesitate to reach out to me to bring your issues, concerns and voice of general support to my candidacy by calling me at: 218-308-3120. I assure you, your call will be honored and will not go unanswered but rather be looked upon as a valuable asset to get the feel of your interest and support in my intended representation.
In conclusion I want to reiterate how much of an honor it will be to represent the Anishinabe Peoples of Leech Lake Band. I hereby ask Leech Lake Band Members for your support for the beginning of this journey.
"Together we can make a difference, together we can make change, together we can enrich the lives of our Community Membership …… TOGETHER !!!!!!
Miigwech Miigwech!!!!