Candidate Essay: Arthur "Archie" LaRose
Secretary-Treasurer Candidate: Arthur "Archie" LaRose (Incumbent)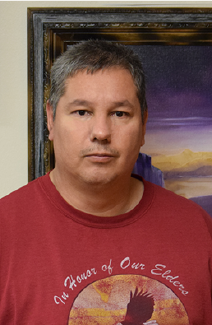 To All Band Members Boozhoo and Chi-Miigwech.
With your support I received 47% of the votes in the Primary Election. The second top vote getter Mick Finn is the same opponent I defeated with 57% of the vote in the 2014 General Election. With your continued support and vote we will win again.
So thank you for the courtesy and positive visits you shared with me. I have accomplished the commitments I made in previous elections and will when re-elected Secretary/Treasurer continue working to make Leech Lake a better place for all of us. I want to thank you for allowing me to serve in leadership positions on Leech Lake for 14 years. I humbly ask for your continued support as we move to the General Election scheduled for June 12, 2018.
As you know false accusations regarding my past were mass mailed to voters this election by my opponent. This included that I was not eligible for certification. I would not have been able to serve these last 14 years or been certified to run in all previous elections if this was true. These accusations were exposed as lies. TRUTH WINS OVER LIES EVERY TIME.
I have helped accomplish much during my 14 years of service including Hotel Credit Card Policy -set tribal rates and removed credit card requirement for hotel stays by band members. I fought to have this removed because so many of our band members do not have credit cards and can't afford them. Radio Station – KOJB 90.1 "The Eagle", Treaty Rights- I serve as Board Chairman of the 1855 Treaty Authority Board established in 2009 and will continue to protect our right to exercise our retained treaty rights. Temporary Employment Program, Tax Rebate $250 dollars for Christmas.
During this current administration we are working on the following; New Cass Lake Casino, Hotel & Event approved by Referendum that will open summer 2019. Tribal Housing Initiative to help meet our housing needs, Education Endowment, Workforce Center to provide job skills, career help, and work-force job training programs in collaboration with Education, Human Resources, Tribal College, Gaming, Housing Authority, and other partners., Women's Treatment Center in S. Lake, Veteran Cemetery, Shingobee On the Bay Restaurant bar, slots, liquor store, boat slips, New Health Division Building, S Lake Community Center, 28 bed Assisted Living Center/ENP Facility, Improved Transit System.
We have put a strong focus on workforce development/job training, construction trades, healthcare, and education. We started an education endowment to make it easier for our young people to go to college and vocational-technical schools. We need workers on the reservation in the construction trades and in the healthcare field. We have several clinics and we have a new assisted living center and we know that there is a need for additional assisted living units and skilled nursing. That need will stay strong for a long time, good job opportunities. We want to be able to provide elders with safe housing with services they need to continue healthy lives.
We have a great need for construction trades from plumbers', carpenters', electricians, HVAC, masonry and heavy equipment. We are looking at a Housing Initiative that includes starting our own construction company. This will create jobs here on the reservation building the housing that is needed. We have a young population that needs work and by starting apprenticeship programs and training programs in the trades doing actual construction we will help improve lives by starting them on good career tracks that provide steady work and incomes for them to support their families. We see this as a win-win because homeownership is still very low and we have a homelessness issue. We would also like to see our people start small businesses and help develop a strong economy here on the reservation.
Child care workers are needed which will continue to grow and provide a strong job market for a long time. Especially as we grow the number of jobs in the casinos and with other job in health care and construction.
As I see our families and friends struggle it strengthens my resolve to work harder to combat the social problems, high unemployment, poverty, and addiction rates. The opiate crisis has resulted in tragic deaths, destroyed families. So we need treatment facilities. It is too hard for families to help in the recovery process when their loved ones have to go away for treatment. Addictions are also increasing the number of children in Out-of-Home-Placement (OHP). We need to look at addressing that issue.
Also we need to strengthen our culture, revive our language and lifeways that make us strong so that we can continue as a people to practice and exercise retained and inherent rights and make sure that our sovereignty is always protected and respected.
I believe one of our greatest needs is having in place long-range goals. SHORT-TERM PRIORITY: Revive sports and recreation – implement Little League Baseball and Softball for both youth and adults; Basketball for both youth and adults 8-9 months out of the year and Boxing for both youth and adults 8-9 months out of the year. Wellness Center – sports and athletic activities is a priority need to build healthy active lifestyles for our families and children. We need to get our people back to being active, exercising, and eating healthy. The key to long healthy lives.
I have come to understand over the years that real leadership is about experience, commitment, honesty, and trust. It is about looking ahead and being prepared, building community, taking care of those in need, and strengthening our tribal ties as a People. I also think for many of us as we get older thinking and planning seven generations out becomes a greater priority.
I take my leadership responsibilities very serious. As a tribal leader I always conduct myself in a professional and respectful manner because a responsibility of leadership is to always be a role model. As a grassroots reform candidate I never forget where I came from or the struggles we face.
Being on the tribal council takes team work, good communication skills, consensus building on major issues. We have lots of issues to address; constitution re-form, blood quantum, poverty and numerous social issues including addictions and Out-of-Home Placements, lack of land, lack of housing, need jobs, businesses, education.
I will always stand strong in fighting for a better life for our people. I have helped many band members in many ways throughout my years in office and will continue to be there for the people.
GO TO THE POLLS & VOTE ARCHIE LAROSE FOR SECRETARY /TREASURER
Call for rides to the polls or questions & concerns: 218-203-7281
Miigwetch,
Arthur "Archie" LaRose