COMMUNITY EVENT CALENDAR
Click on an event to download and print flyers

E-Mail your event info/flyer to [email protected] to have your event posted here
7th Generation Youth Summit
August 21, 2019

-

August 23, 2019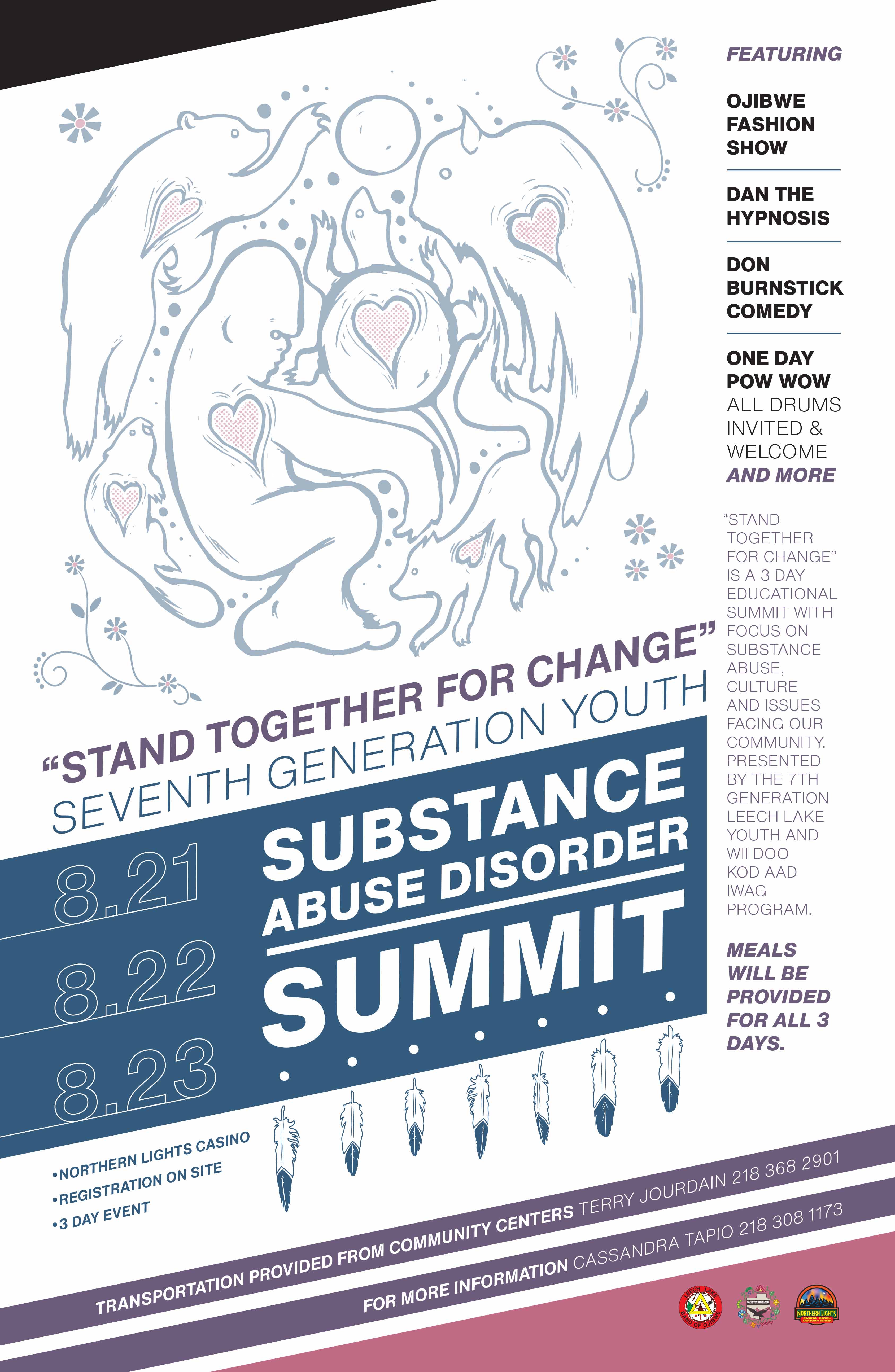 "STAND TOGETHER FOR CHANGE"
SEVENTH GENERATION YOUTH
SUBSTANCE ABUSE DISORDER SUMMIT
8.21.19 – 8.23.19
NORTHERN LIGHTS CASINO
REGISTRATION ON SITE
3 DAY EVENT
FEATURING:
OJIBWE FASHION SHOW
DAN THE HYPNOSIS
DON BURNSTICK COMEDY
ONE DAY POW WOW ALL DRUMS INVITED & WELCOME
AND MORE
"STAND TOGETHER FOR CHANGE" IS A 3 DAY EDUCATIONAL SUMMIT WITH FOCUS ON SUBSTANCE ABUSE, CULTURE AND ISSUES FACING OUR COMMUNITY.
PRESENTED BY THE 7TH GENERATION LEECH LAKE YOUTH AND WII DOO KOD AAD IWAG PROGRAM. MEALS WILL BE PROVIDED FOR ALL 3 DAYS.
FOR MORE INFORMATION CASSANDRA TAPIO 218 308 1173
TRANSPORTATION PROVIDED FROM COMMUNITY CENTERS TERRY JOURDAIN 218 368 2901