COMMUNITY EVENT CALENDAR
Click on an event to download and print flyers

E-Mail your event info/flyer to [email protected] to have your event posted here
LLTC Strategic Planning Meeting: Onigum
October 2, 2019 @ 5:30 PM

-

7:30 PM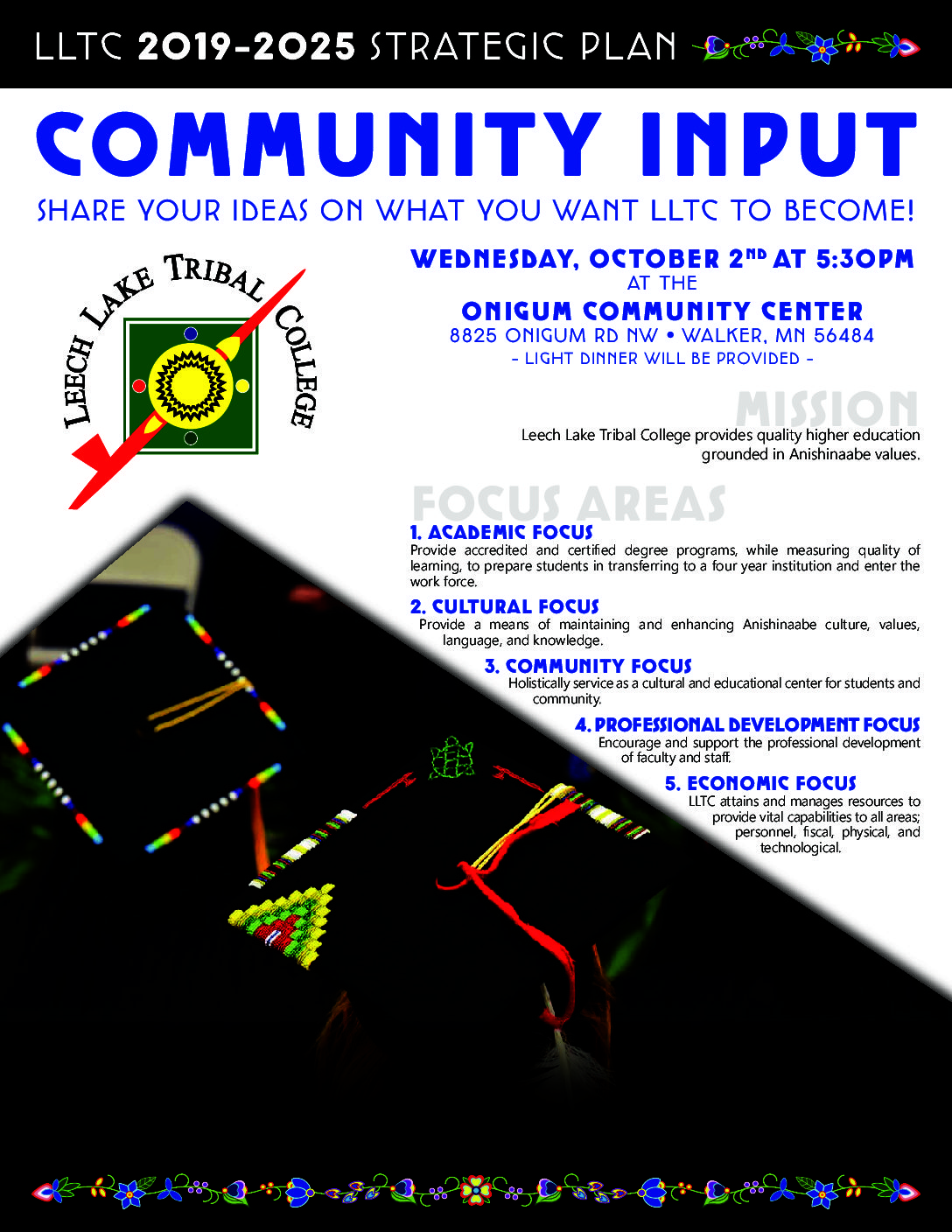 LLTC 2019-2025 COMMUNITY INPUT MEETING
SHARE YOUR IDEAS ON WHAT YOU WANT LLTC TO BECOME!
Wednesday, October 2nd, 2019
5:30 PM
Onigum Community Center
A light dinner will be provided.
MISSION: Leech Lake Tribal College provides quality higher education grounded in Anishinaabe values.
FOCUS AREAS
1. ACADEMIC FOCUS
Provide accredited and certified degree programs, while measuring quality of learning, to prepare students in transferring to a four year institution and enter the work force.
2. CULTURAL FOCUS
Provide a means of maintaining and enhancing Anishinaabe culture, values, language, and knowledge.
3. COMMUNITY FOCUS
Holistically service as a cultural and educational center for students and community.
4. PROFESSIONAL DEVELOPMENT FOCUS
Encourage and support the professional development of faculty and staff.
5. ECONOMIC FOCUS
LLTC attains and manages resources to provide vital capabilities to all areas; personnel, fiscal, physical, and technological.