COMMUNITY EVENT CALENDAR
Click on an event to download and print flyers

E-Mail your event info/flyer to news@llojibwe.org to have your event posted here
MCT Tribal Executive Committee Meeting *Location Change
October 30, 2019 @ 8:30 AM

-

5:00 PM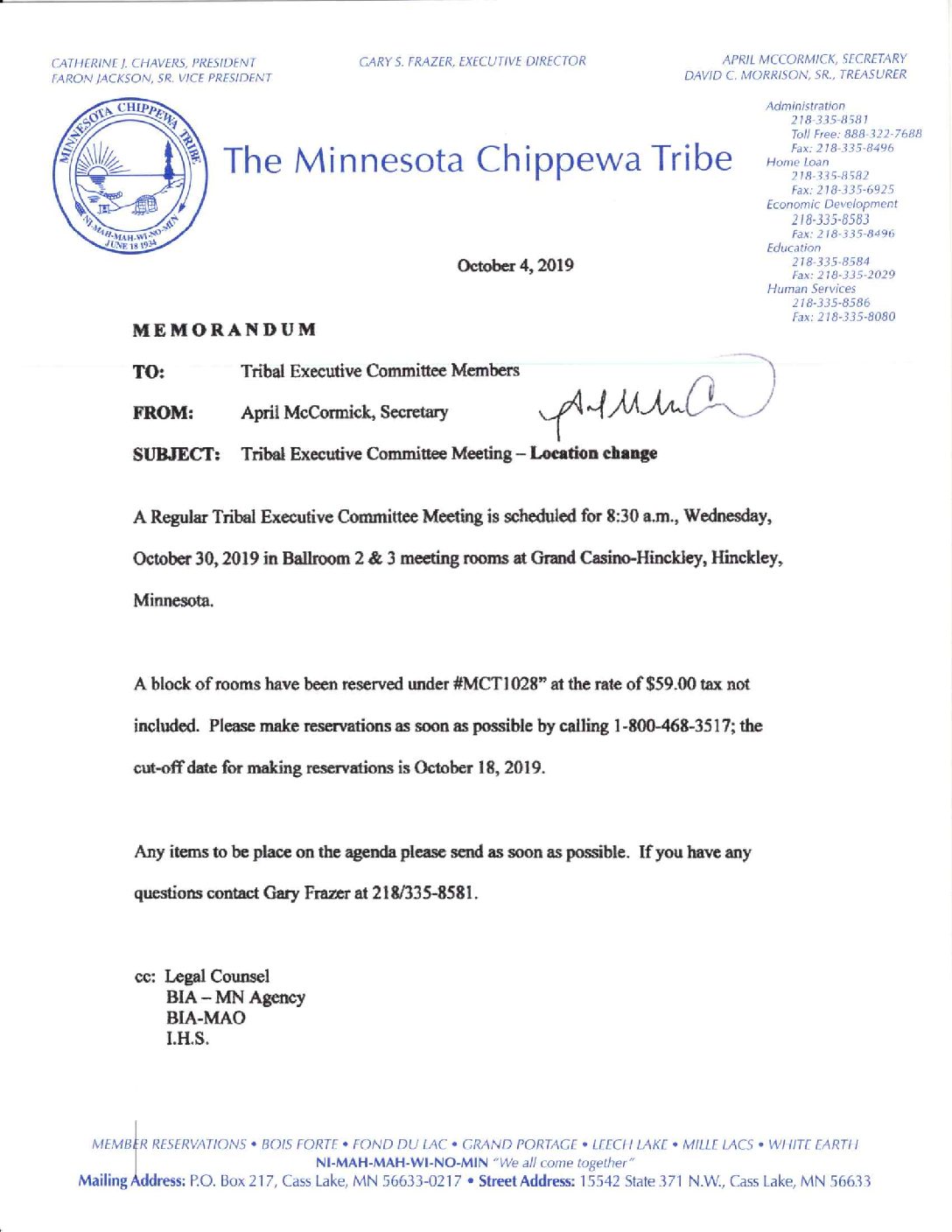 A Regular Tribal Executive Committee Meeting is scheduled for 8:30 a.m., Wednesday, October 30, 2019 in Ballroom 2 & 3 meeting rooms at Grand Casino-Hinckley, Hinckley, Minnesota.
A block of rooms have been reserved under "#MCT1028" at the rate of $59.00 tax not included. Please make reservations as soon as possible by calling 1-800-468-3517; the cut-off date for making reservations is October 18, 2019.
Any items to be place on the agenda please send as soon as possible. If you have any questions contact Gary Frazer at 218/335-8581.