To have your event listed here, please send an email to [email protected] with flyer and all info included.
Open to LLBO Programs and Community Organizations!
Fentanyl Response Public Meeting
May 5 @ 4:00 PM

-

8:00 PM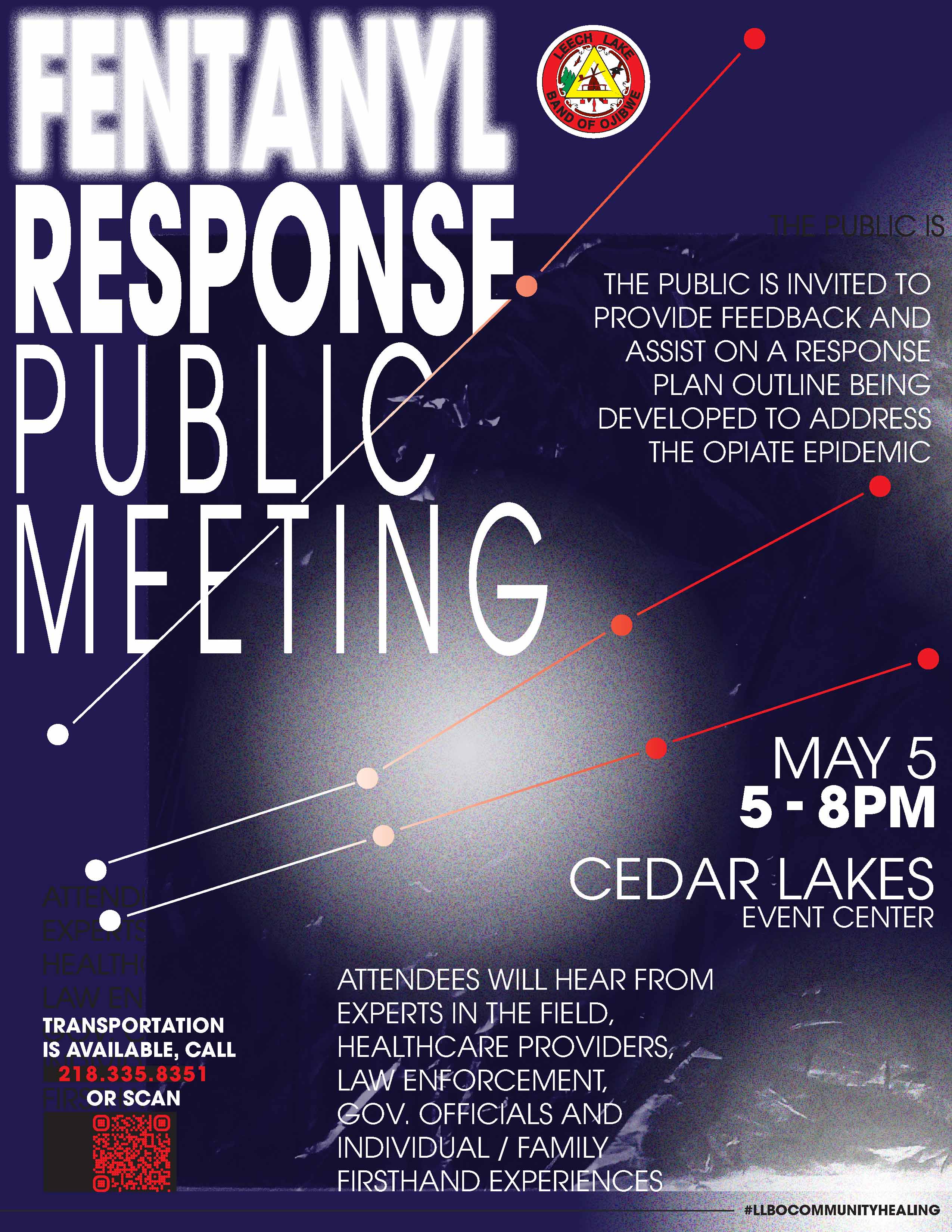 RESCHEDULED:
May 5, 2023
Cedar Lakes Casino Event Center
Dinner will be served at 4:30PM
Meeting will begin at 5:00 PM
Join us for the Fentanyl Response Public Meeting, an important event aimed at bringing our community together to tackle the Fentanyl epidemic that has affected so many lives. This event is an opportunity to learn, share and develop solutions that will help to put an end to the epidemic.
We are pleased to welcome a range of experts in the field who will share their insights on this issue, including healthcare providers, law enforcement, and government officials. In addition, individuals who have struggled with addiction and their families will share their experiences, providing valuable perspectives on the challenges of addiction and recovery.
During the meeting, attendees will have the opportunity to learn about resources and opportunities available for individuals, families, communities, and the government to combat the epidemic. This is an excellent chance to connect with others, share ideas, and work together to develop effective solutions.
Together, we can make a real difference in the lives of those affected by addiction and work towards ending the epidemic once and for all
Please join us for this important event and help us to make a positive impact in our community.
Transportation to and from the meeting is available by registering online at: https://form.jotform.com/230874283856164 or by calling 218-335-8351, please leave your name, phone #, address and number of people.
Related Events