To have your event listed here, please send an email to [email protected] with flyer and all info included.
Open to LLBO Programs and Community Organizations!
Read Across The Rez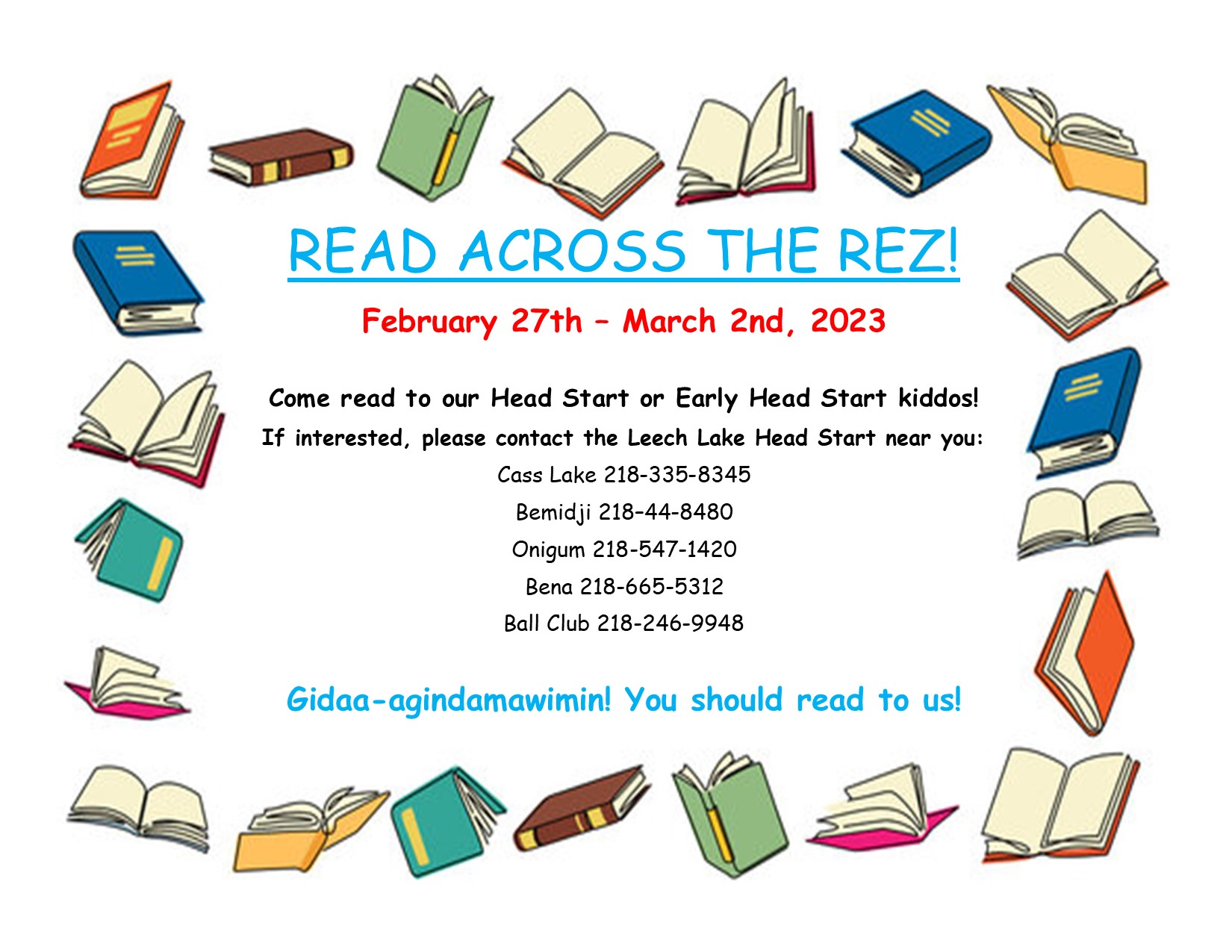 READ ACROSS THE REZ!
February 27th – March 2nd, 2023
Come read to our Head Start or Early Head Start kiddos!
If interested, please contact the Leech Lake Head Start near you:
Cass Lake 218-335-8345
Bemidji 218–44-8480
Onigum 218-547-1420
Bena 218-665-5312
Ball Club 218-246-9948
Gidaa-agindamawimin! You should read to us!
Related Events