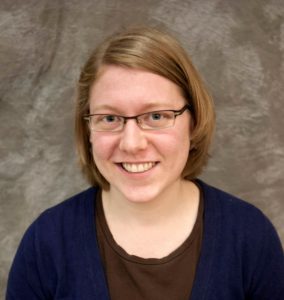 Bezhigoogahbow Library at Leech Lake Tribal College is not just for LLTC students; all community members are welcome to use its resources.  The library has something for everyone: fast Internet, computers, iPads, a children's play area with Ojibwemowin activities, DVDs, quiet workspaces, small meeting areas, comfortable chairs that face some spectacular windows, and—of course—books for readers of all ages.  Library cards are free!  To receive a library card, just stop by the library with any form of photo ID and fill out a short registration form.
Bezhigoogahbow Library opened in February of 2015 when LLTC moved its library from a large classroom into a brand new, 8,000-square-foot building.  Since then, library staff have been working hard to expand the library's services.  The library is staffed full-time by Hannah Buckland, Director of Library Services, and Marie Lowry, Library Assistant.  Both are happy to help library users with research questions, using computer programs, navigating the Internet, finding just the right book or movie, editing, completing coursework for online degree programs, and more.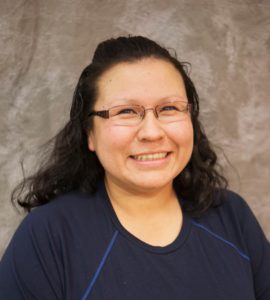 Most often, the library is open Mondays through Fridays from 8:00 AM to 4:30 PM with extended hours some evenings based on staff availability.  Questions about the library can be directed to Hannah at 335-4240 or [email protected].