First Portion Of American Rescue Plan Act Funding Received, New Economic Assistance Program Established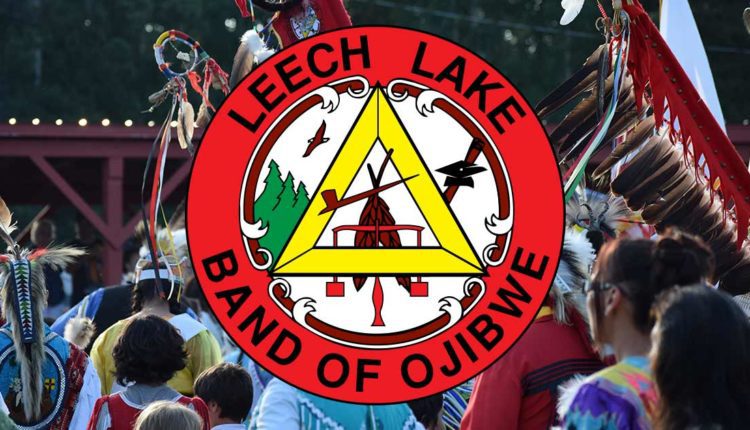 UPDATE (7/12/21): Economic Assistance program information is now available at https://www.llojibwe.org/covid-19-arpa.html
CASS LAKE, MN- At a special meeting on June 29, 2021 the Leech Lake Band of Ojibwe Tribal Council established a new economic assistance program for enrolled, adult tribal members. The new program will deliver much needed assistance to households in two planned distributions of $1375.00 each. The payments will be distributed in August 2021 and August 2022.
The application process for this program will be identical to the process used for the previous payments in 2020. Full information on the application process will be released on July 12, 2021 with paper and online applications opening on July 14, 2021. The first round of checks will be distributed beginning August 2, 2021. Enrolled minor tribal members will receive $500 in their trust fund accounts with each payment. Also, the December Tax Rebate payment will be processed as normal this year.
In addition to the economic assistance program, the Council also approved a twofold increase in the emergency funding available to elders, disabled and veterans 54 and younger through the Tribal Assistance program for the next two fiscal years. This means an increase from $300 to $600 for most applicants to these programs. The application period will remain the same with eligible applicants able to apply beginning on July 1 of each fiscal year through the Tribal Assistance office.
First Installment of ARPA Funding Received
Recently, the Band received notice that the first installment of funding from the American Rescue Plan Act (ARPA) in the amount of $47,000,212.79 had been processed by the U.S. Department of Treasury and sent to the tribe.
This first round of funding represents Leech Lake's share from the 65% of $20 billion allocated to Indian Country in the ARPA, based on the total number of enrolled members. The remaining 35% will be allocated based on the total number of employees employed by the tribe and its component units as of 2019. The second installment is expected to be sent later this summer.
Breakdown of the $20 billion allocated to Indian Country
$1 billion evenly split amongst all Federally Recognized Tribes
65% of remaining $19 billion allocated to tribes based on enrollment
35% of remaining $19 billion allocated to tribes based on tribal employment level as of 2019
According to the Department of Treasury, this funding is meant to provide a substantial infusion of resources to help turn the tide on the pandemic, address its economic fallout, and lay the foundation for a strong and equitable recovery. These funds will:
Support urgent COVID-19 response efforts to continue to decrease spread of COVID-19 and bring the pandemic under control
Replace lost revenue for Tribal governments to strengthen support for vital public services and help retain jobs
Support immediate stabilization for households and businesses in Indian Country
Address systemic public health and economic challenges that have contributed to the unequal impact of the pandemic on Tribal communities.
Allow development of new and improvement of existing water, wastewater, and broadband infrastructure.
The interim Final Rule allows ARPA funds to be used for costs incurred from March 21, 2021 through December 31, 2024. This will allow the tribe to develop strategies to meet both short term and long term needs.
In addition to this funding, Tribal administrators will continue to work to secure program specific funding from federal and state agencies that are also receiving ARPA funds. There are a number of Tribal specific provisions in the Act that will provide nearly $11 billion in additional funding to Indian Country, beyond the $20 billion allocated directly to Tribal Governments. These program specific areas include Housing, Child Development, Health & Wellness, Education and more.
Initial planning and strategy regarding the use of these funds has been under way for several weeks and several priority areas have been identified, including: direct and immediate assistance to tribal members, infrastructure projects and addressing public health needs.
The Leech Lake Tribal Council and administration would like to thank all LLBO tribal citizens for their patience as we work to build a strategic plan to use these funds in accordance with federal requirements and guidelines. This historic investment in our community represents a once in a lifetime opportunity and deserves an appropriate amount of time and consideration to ensure we are meeting the needs of our populations as well as creating long lasting impacts for future generations.
For more information on the American Rescue Plan Act funding for tribes visit: https://home.treasury.gov/policy-issues/coronavirus/assistance-for-state-local-and-tribal-governments/state-and-local-fiscal-recovery-fund/tribal-governments