Leech Lake Band of Ojibwe's Ahnji-Be-Mah-Diz Recovery Center Secures $850,000 in Federal Funding for Renovations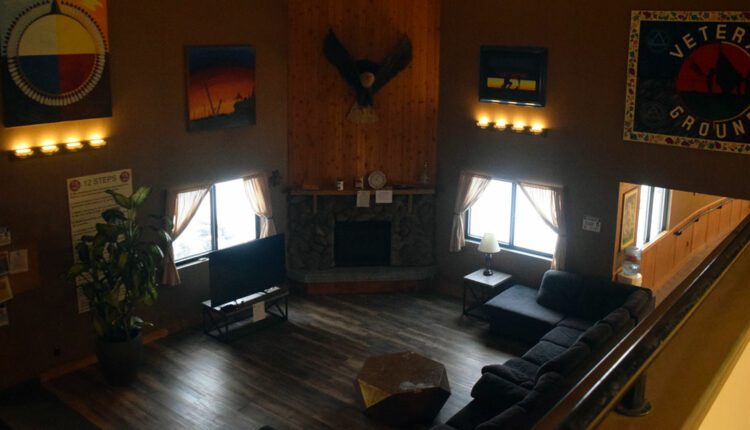 CASS LAKE– The Leech Lake Band of Ojibwe's Ahnji-Be-Mah-Diz Recovery Center (ARC) is set to undergo a transformative change, thanks to newly announced federal funding, bringing new hope and opportunities for recovery and healing.
The ARC has been awarded $850,000 which will go towards future renovations. The funding was secured through the joint work of Senators Tina Smith and Senator Amy Klobuchar through a process called "Congressionally Directed Spending" (CDS). Throughout the CDS process, Smith and Klobuchar considered project proposals and advocated for funding in close coordination with leaders from across the state.
"For too long, Native communities have experienced negative impacts of federal underinvestment and underfunding of critical services. I'm proud to have worked with Tribal leaders to help secure funding for projects that will address some of these disparities," said Senator Smith.
The Ahnji-Be-Mah-Diz program, which means "change your way of life" in Anishinaabemowin, is a recovery center located in Cass Lake, MN on the Leech Lake Reservation. The facility is a residential treatment program for individuals who have been diagnosed with a Substance Use Disorder and want to live a life free of substance use.
The program's objectives are to educate, support, and encourage residents on their journey to sobriety. The program provides group and individualized counseling, spiritual guidance, and weekly sweat lodges.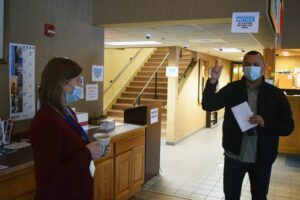 The new funding will help the program grow and meet their long-term goals, says LLBO Human Services director Earl Robinson. He says they are currently working on changing the format of the program from being a halfway house to being a medium-intensive treatment program and opening the door to female participants as well.
Ahnji-Be-Mah-Diz is currently housed within the old Palace hotel and the site previously underwent $1.4 million in renovations to make the space usable for its program. The former hotel now has a RN office, group lunch area, commercial kitchen, participant living spaces, group counseling rooms on both floors, and staff offices. The new funding will be used to install a new roof, windows, flooring, plumbing, and controlled entries. ARC Program manager Jill Knisley says the program is always seeking to improve. "We want to get better at what we do. We want to prepare the residents the best we can before they leave here and are back in the community," said Knisley.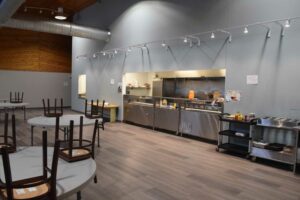 The program is currently at capacity with residents, many of whom will stay within the program for 90 days or longer. The program's staff focuses directly on making sure its participants are set up with support services before their departures.
"This center provides our loved ones an opportunity to heal at home and gives them a chance to save their life and create a better one to live," said Faron Jackson, Sr., Chairman of the Leech Lake Band of Ojibwe.
A trend staff has seen is that many of the program's successful participants often return to the program to work as staff, giving back to the place that helped them when they needed a hand. Russ, a former program participant who graduated from the program in 2021, now works on site as maintenance.
"I can't sing my praises enough for this program. The staff are awesome, I'm happy to be here and I can't wait to see this program grow," said Russ.
For more information on the Ahnji-Be-Mah-Diz program and intakes, call 218-335-6880.