More than one hundred Band members, employees and various officials gathered at the future site of the new Palace Casino and Hotel in Cass Lake, MN for a groundbreaking ceremony. Those in attendance included: the Leech Lake Tribal Council, Shakopee Mdewakanton Sioux Community Chairman Charlie Vig, Gaming Director Mike Auger and key members of the administration from both Tribal Government and Leech Lake Gaming.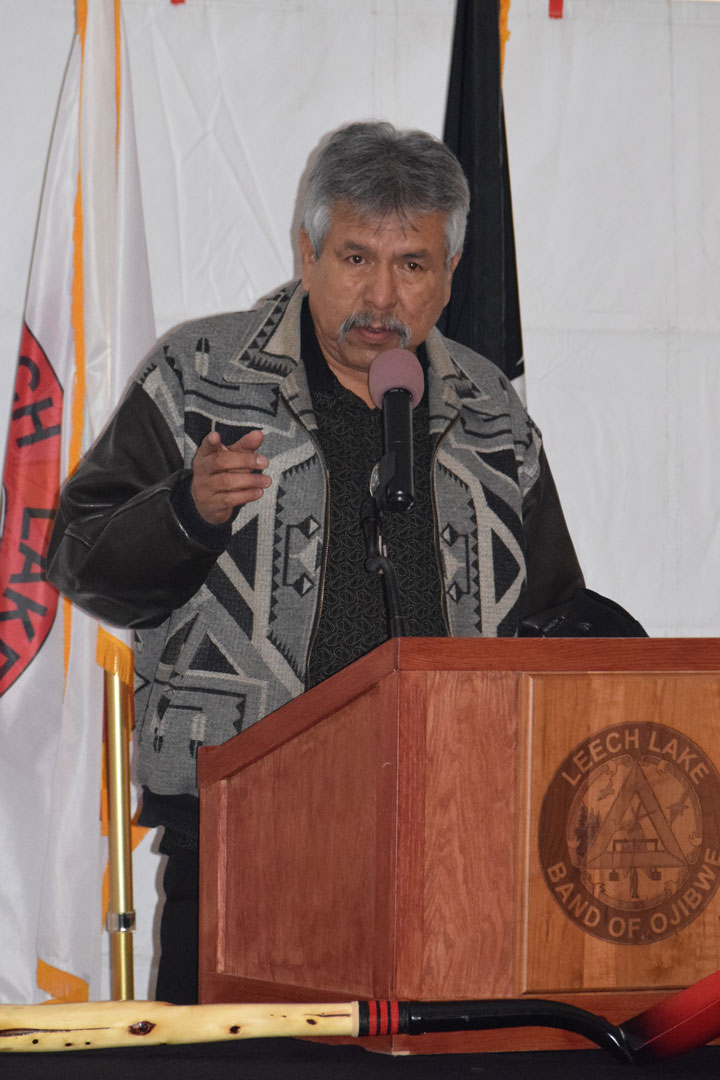 Tribal Chairman Faron Jackson Sr thanked the voters who allowed the project to move forward. He said. "I want to say thank you to our membership for allowing this day to happen, you know. It wouldn't have happened without your consent."
The project was approved by Band members in a referendum vote conducted earlier this year. The referendum question overwhelmingly passed with a vote of 1244 yes to 341 no on May 16, 2017. Financing for the $45-50 million dollar project was recently secured through the Shakopee Mdewakanton Sioux Community.
The Tribal Council opted to turn over decision making power on the project to the tribal membership after facing dwindling profits at the Palace Casino site caused by the rapidly deteriorating condition of the building which led to higher maintenance and repair costs. The original building which houses the current Palace Casino was never intended to be a gaming facility, it was remodeled in the early 1980's but faced many structural and logistical challenges throughout its existence as a gaming property. No plans have been finalized for the existing structures. The Tribal Council will explore ideas for re purposing the buildings to better serve the community.
Leech Lake Secretary-Treasurer Arthur "Archie" LaRose spoke on the impact gaming revenue has had on the greater Leech Lake area. "Without gaming revenue we wouldn't be able to do many of the positive things on this reservation," LaRose said. "We're the largest employer in Cass County here, and we don't only help our people out, we help our neighbors out. This is a win for all of us."
The new casino is scheduled to open in the summer of 2019 and will feature slots, blackjack, a 100-room hotel, food court, brew pub, restaurant, event center, gift shop and arcade. It will be located along the Highway 2 Frontage Road in Cass Lake, a much more visible location compared to the current site. Officials hope this will increase traffic in the new facility.