Leech Lake Band of Ojibwe Opposes Administrative Law Judge Recommendation on Line 3 Replacement Route Through Our Reservation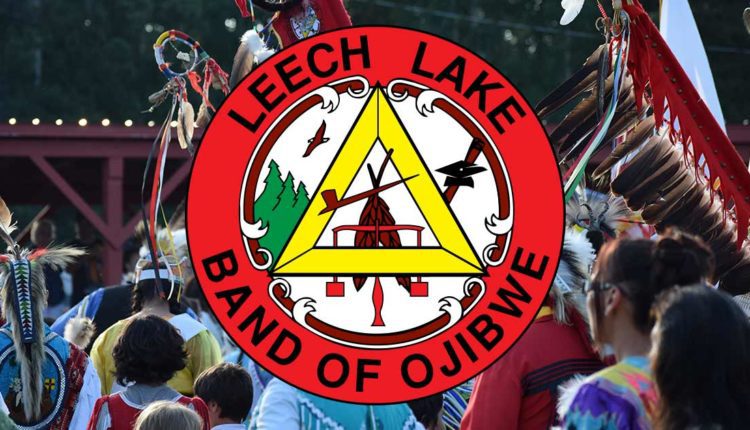 (Cass Lake, MINN.) The Leech Lake Band of Ojibwe is disappointed in the Administrative Law Judge (ALJ) O'Reilly's ruling on April 23, 2018 that recommends in-trench replacement of Line 3. This recommendation ignores environmental justice issues inherent to the current corridor as well as environmental risks associated with in-trench replacement that were not adequately addressed in the Environmental Impact Statement (EIS).
Leech Lake Band of Ojibwe has honored the wishes of the citizens of Leech Lake to ensure that our waters and resources are protected. In 2012 Enbridge LLC asked to cross the Leech Lake Indian Reservation. After reviewing the congested corridor and being told by the Leech Lake Band of Ojibwe they must find a new route around, Enbridge agreed to take their pipeline on a route away from the reservation.
ALJ O'Reilly's recommendations are nothing new for our tribe that struggles to find and enact environmental justice and security for abundant water resources that the current Line 3 crosses. The Leech Lake Band of Ojibwe has been burdened with the old Line 3 since the 1960's, so with no action Leech Lake – and 10% of water within Minnesota – will continue to bear the burden of this substandard pipeline till at least 2029. The recommendation further drives the message that it is ok to put pipelines on reservations and that risk is acceptable.
Line 3 Replacement is now being recommended to stay on the reservation because the risk to Tribal lands is acceptable. Judge O'Reilly stated, "In trench replacement will: (2) isolate Environmental risks of an oil pipeline to an existing, active pipeline corridor; (4) avoid establishing a new oil pipeline corridor in a particular sensitive region of the state that could be used, in the future, for additional pipelines." The judge has made this horrific recommendation without even holding a single ALJ hearing on the Leech Lake Reservation and gave a recommendation on a route that has not had the same level of environmental review.
Tribal Nations are unique, and not all issues faced by one tribe are shared by all tribal nations. The Leech Lake Band of Ojibwe focuses on the needs of our people and we do not speak for any other tribes or special interest groups. Leech Lake has made our position clear through the entire process. In the absence of formal authorization, no outside special interest groups speak for the Leech Lake Band of Ojibwe. We are disappointed that the ALJ O'Reilly is being commended by special interest groups for the recommendation to approve Enbridge's Certificate of Need- but only if it is on an Indian reservation. The ALJ's recommendation is an anti-sovereignty, one-sided stance that considers Minnesota's needs only, but puts undue burden on the Leech Lake Band of Ojibwe to hold the risk of the pipeline replacement and to revoke the permit.
Now that the permitting process moves to the next step, we hope that there is serious rebuttal. This is a clear attack on sovereignty and Tribal communities. We hope people see this recommendation for what it truly is and stand with Leech Lake Band of Ojibwe and other tribal nations who have pipeline risks threatening their lands.
CONTACT:
Ben Benoit
Environmental Director
Leech Lake Band of Ojibwe
218-335-7417
[email protected]