BEMIDJI-The Bemidji Watermark Art Center held an artist reception on Friday evening to highlight their new exhibit "Mazinigwaaso: She Stitches Fancy."
The exhibit features bead and quill work by three local artists: Robyn Van Wert, Cari Tabor, and Pamela Iceman. Robyn Van Wert and Pamela Iceman are both 2018 Region 2 Arts Council Anishinaabe Arts Initiative Fellows and Cari Tabor is a 2018 Minnesota State Fair Merit Award winner.
Mazinigwaaso: She Stitches Fancy is not the first Native American feature in the center as they recently opened the Miikanan Gallery to highlight only Indigenous work. Miikanan Program Director Karen Goulet says when she began curating the gallery she sought only to highlight native artists.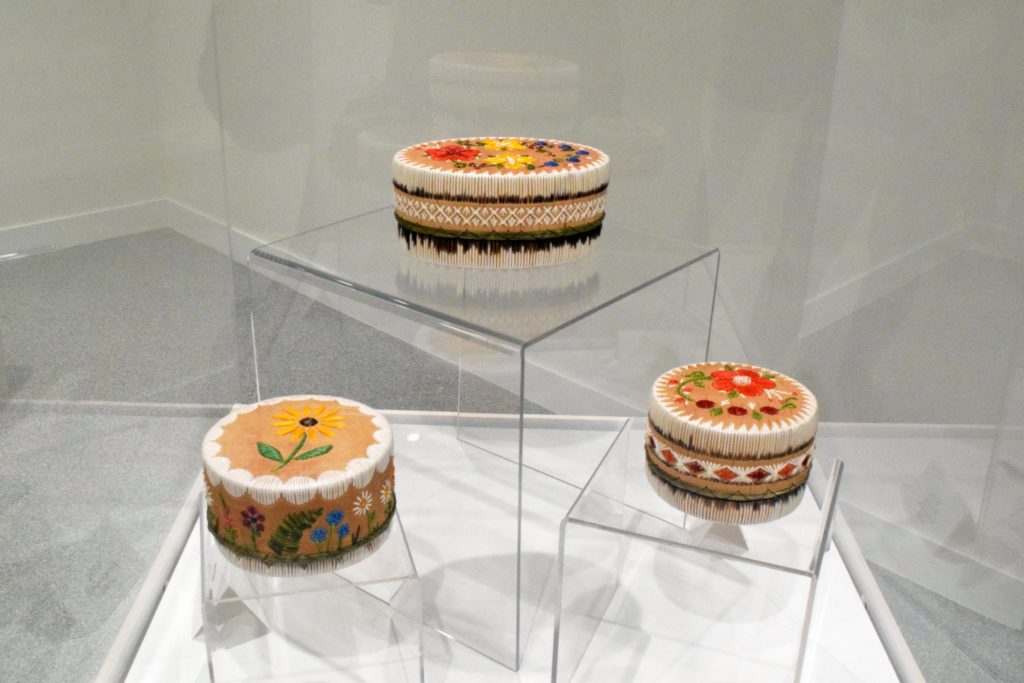 "The Miikanan Gallery is almost a year old and it has been being conceptualized since 2013. A group of advisors—native advisors, got together and we thought of what we would want a Native American gallery to be in this community. It's a contemporary art gallery but I like to have this balance of traditional work and western style work" said Goulet.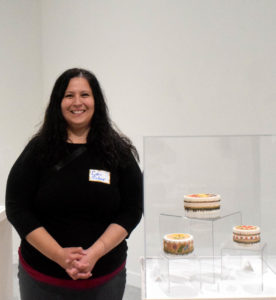 Featured Artist and Leech Lake Band member Cari Tabor has been doing quill work for a number of years and said that being included in this exhibition was an honor.
"I was really honored that Karen (Goulet) asked me to return this year. I'm not a big seller of art—I like to give it away. I actually have five pieces showcased this year though" said Tabor.
This is Tabor's second feature at the Watermark Art Center. Tabor says she learned her skill from a workshop put on by another band member and has continued to collect her own birch and quills ever since.
"I love it—it's my Zen. If I spend 25 hours on a piece and it breaks or I don't want to use it or I make a design mistake-and I just want to trash it. I know It's still learning, it's still a process, it's still understanding things that I can and can't do" continued Tabor.
"I'd like to still push the limits like in my black and white piece and I'm just to that point now where I'm like let's try it. Let's try to get a little bit more artsy on it. I still have a long ways to go but I'm proud of the work I do."
There will be a second opportunity to meet the artists during an artist demonstration held at the Watermark Art Center on December 8, from 10 am – 2 p.m.
The Mazinigwaaso exhibit will be on display at Watermark until December 22.