LLTC Lakers Finish in Second Place at NIAC Tournament
By Damairay Birge
The Leech Lake Men's basketball is coming off of a second place conference tournament finish after losing in the championship game against the number one seed, Sisseton Wahpeton Mustangs. President Raymond Burns states, "What an amazing end to an exciting conference season. Although I'm sure there's some disappointment with the finish, Coach Fairbanks and the players have nothing to be disappointed about, they represented the Leech Lake Tribal College with an outstanding season and tournament and should hold their heads up high. Go Lakers!"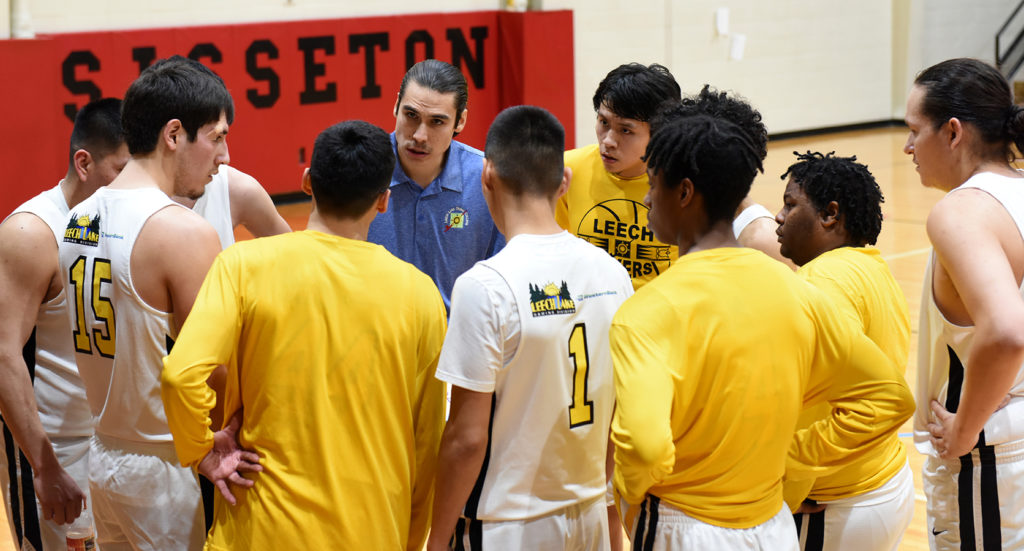 The Lakers played three tough games and were tested in each of the three matchups. The Lakers won their first game 96-85 at Turtle Mountain. In the second game, another hard fought win against Red River, the Lakers pulled out the two point win, 74-72 after trailing at the half. In the final game for the championship title, the Lakers came back from 17 points down and tied it at the half 45-45, but came up short as the Sisseton Wahpeton Mustangs pulled away late in the second half to win 103-85. When asked about the season, Coach Brady said "I felt like we had a good tournament run. We got into foul trouble and that made us change all of the things that we normally do. It's the not the outcome we wanted, but we have another shot at a championship next month in AIHEC."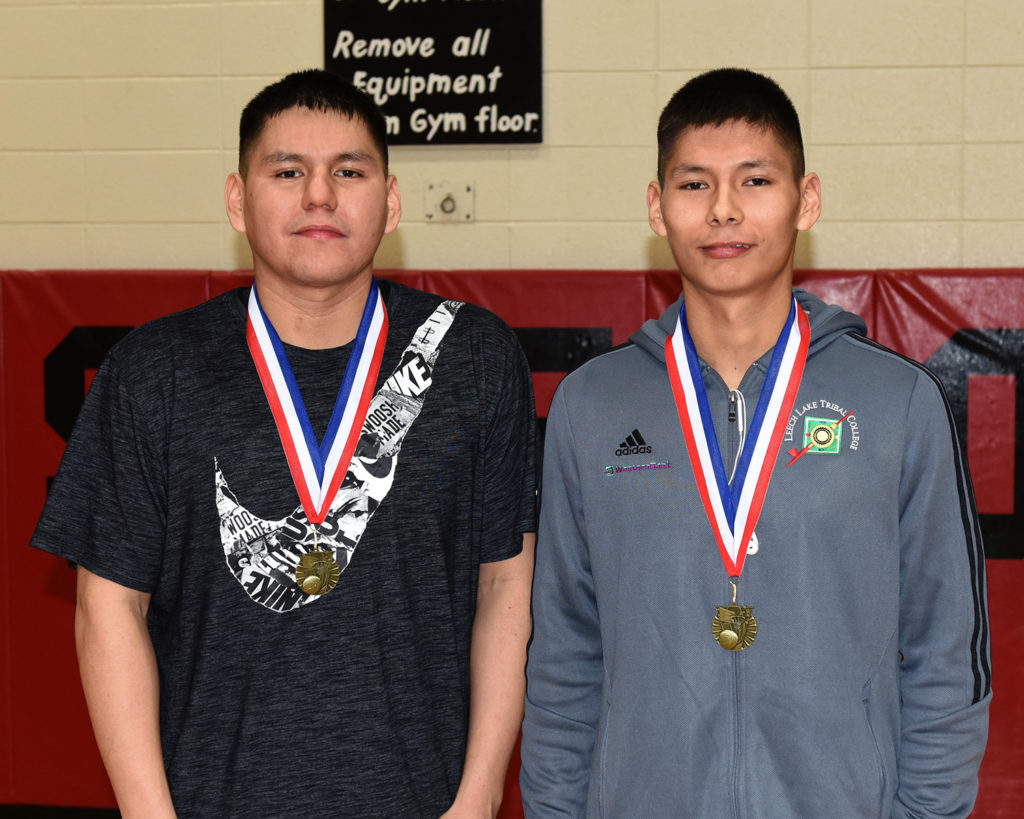 At the end of the tournament, three of our Laker men received awards, Nathan Howard and Arnold Kingbird who were named to the first team All-Conference, while Alvin Wind was given All-Conference honorable mention.
The Lakers are now preparing for the AIHEC National Tournament being held March 20-24 in Crow Agency, MT.
The Leech Lake Tribal College is a two-year degree granting institution open to the public, but mainly serving the population of the Leech Lake Area. Approximately 10% of the student population is non-Native. Degree programs include: Business Management, Early Childhood Education, Indigenous Leadership, Liberal Education, Liberal Education – STEM, Forest Ecology, Law Enforcement, and Integrated Residential Builder. The Leech Lake Tribal College was named the #1 Community College in the nation by WalletHub in their recent 2017 rankings. WalletHub's analysts compared more than 700 community colleges across 14 key indicators of cost and quality and Leech Lake Tribal College came out on top.