Cass Lake- "When people hear this story, all they believe is that we stole from the state, when in reality all we did was follow the state's guidance."
Leech Lake Government Relations Attorney, Lenny Fineday had strong words for Minnesota's Department of Human Services (DHS), Wednesday September 23rd in a joint meeting between Leech Lake Tribal Council, White Earth Tribal Council and DHS officials.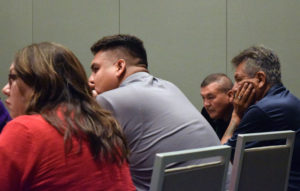 The two Tribes presented a united front as discussion continued on how to resolve the 29 million dollars in overpayments alleged by DHS in early August. The alleged overpayments to the tribes are the result of billing practices for "take-home" substance abuse treatments, over the course of nearly five years.
Both tribes have denied fault in the matter, producing documentation showing they followed guidance from DHS and even questioned billing amounts and totals in emails, before being reassured by MN DHS. The Leech Lake Band also underwent an audit by the department in 2016, and no overpayment issues were discovered during that time.
The alleged overpayments are only a portion of the struggles MN DHS has faced moving into 2019. DHS's series of troubles began with a number of unexpected resignations, including former commissioner, Tony Lourey, and other top level staff. This was followed by the overpayment allegations against both Tribes and discovery of incorrect payments to other healthcare providers in the state. The alleged overpayments to the tribe and mis-payment to other health providers will total more than $77 million dollars, if financial estimates continue to hold.
DHS is currently holding the Tribes responsible to pay back approximately $29 million in overpayments, despite the aforementioned documentation from both tribes. DHS however, has openly stated they will not seek repayment of the additional $48 million from the other chemical dependency providers because the billing error was made internally by the department.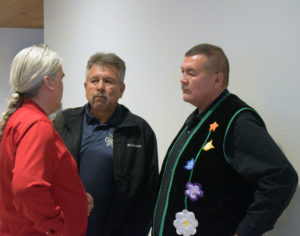 DHS Commissioner Jodi Harpstead, Leech Lake Tribal Chairman Faron Jackson and White Earth Chairman Michael Fairbanks issued the following joint statement:
"DHS and Tribal leaders are well aware of the magnitude of potential overpayments to tribal MAT programs. The figures that were released today are disappointing but we are all aware that new figures would be revealed. We are committed to working collaboratively to reconcile state and tribal records, determine a final amount, and develop a plan for resolution. In addition, we look forward to the OLA's review so we fully understand what happened and can take preventive measures to address any overall systemic issues."
Both Leech Lake Band and White Earth are looking for solutions to the issue, and hope that MN DHS will follow suit.
You can read the Leech Lake Band of Ojibwe's official statement regarding the overpayments here: https://www.leechlakenews.com/2019/08/01/media-release-llbo-dhs-overpayment/