Recently, the Leech Lake Environmental-Land Department has taken two huge steps forward in modernizing its administrative capacity. First, by purchasing and putting into service a large scale scanner and plotter and second, implementing Trust Asset Accounting Management System (TAAMS).
The reason for this acquiring this new technology was to address any security concerns that community members might have with preservation of our historical documents. With copies only available in paper form, they could become damaged or destroyed over time and potentially lost forever.
Most of Leech Lakes historic land documents are printed out on over-sized survey drawings or land descriptions maps which are old and starting to deteriorate.  "We have hundreds of them" says GIS Specialist James Frazer, "At housing alone there is an entire room full of historic surveys and maps that need to be cataloged and stored digitally".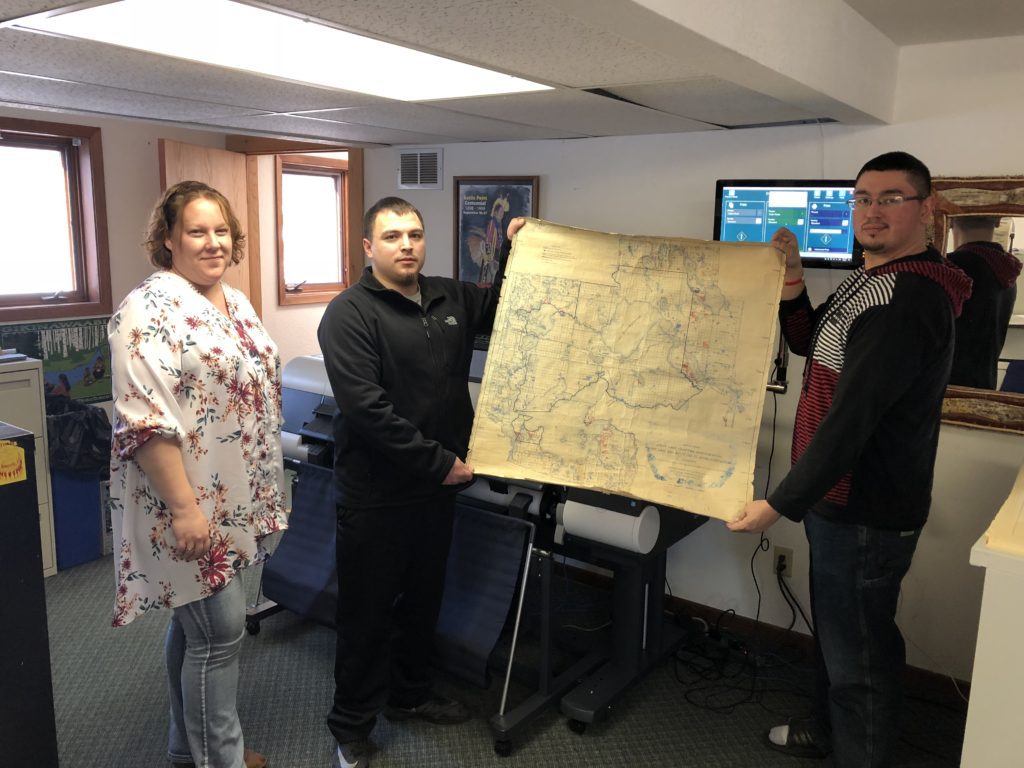 All of the data and information on Leech Lake lands will now be stored in both digital scan and hard copy versions on site, and also on a secure cloud drive to ensure safety in case of disaster. The images that are scanned are of the highest quality and are legible at even the finest scale. These images can even be reprinted in their original size if needed. Once scanned, the images can also be utilized in GIS software to help analyze, edit and even create new data.
What is TAAMS?
The Trust Asset Accounting Management System better known as TAAMS is a Department of the Interior records database. According to the Office of the Special Trustee, available TAAMS modules include:
TAAMS Title – maintains and tracks land title documents, including supporting revenue distribution, invoicing, acquisitions and all legal details relating to land transactions; provides easy access to title information

The TAAMS Title module contains both current and historical titles. Some historical titles in the system date back to original land grants. The legacy Land Record Information System (LRIS) was fully converted to the TAAMS software in January 2006.

TAAMS Leasing – establishes, tracks and manages various contracts, such as surface area, mineral, rights of way and range; automates invoicing, collections and revenue distributions using captured payment information

The TAAMS Leasing module tracks leases of Indian assets. BIA converted leasing data from BIA's old, multiple legacy systems to TAAMS. Selected data interfaces with TFAS to ensure that both systems have accurate and complete title, leasing and financial information.

TAAMS Reports – provides for customized reports in areas such as land utilization, title status, owner inventory, lands available for leasing, chain of title history and distribution of income
Currently LLBO has three employees (Levi Brown, Joseph Fowler and Della Kingbird) who have federal credentials which allow access to the federal records system called TAAMS. In the past, if a community member wanted access to their trust records it could take months to get that information from the Bureau of Indian Affairs. Now with the new capacity of the Land Department, Mr. Fowler, who is our TAAMS expert is able to access the same information in a matter of minutes.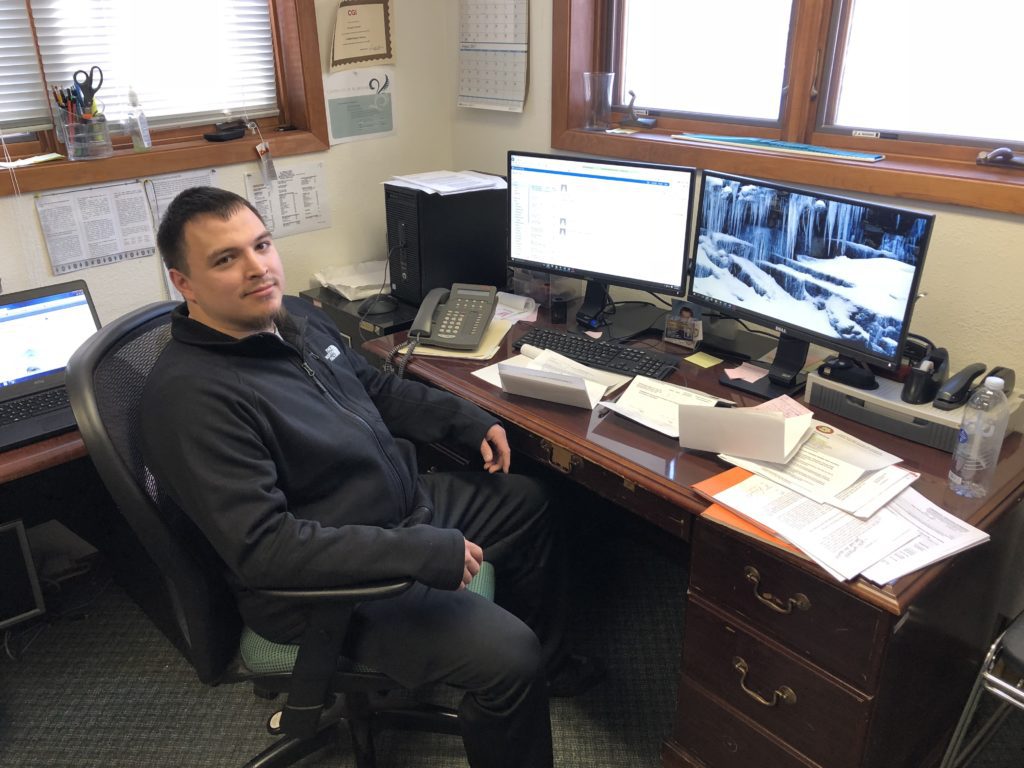 Any questions about trust records, please feel free to contact Joseph Fowler at 218-335-7400.
Submitted by Levi Brown, Division of Resource Management