Federal/State elections take place Tuesday, November 6, 2018. Polling places are usually open from 7 a.m. to 8 p.m.
See list of LLBO endorsed candidates below

Voter Participation
Native American voting rates are among the lowest of all racial and ethnic groups in the U.S. Almost two out of five eligible Native Americans are not registered to vote. Even among registered Native voters, the turnout rate is 5 to 14 percentage points lower than that of other racial and ethnic groups. It is imperative that we stand up and make our voices heard in local, state and federal elections!
Voter Registration
Registered Voters DO NOT need identification to cast a vote on Election Day!
If you haven't registered Don't Worry! You can still register and vote on Election Day by meeting the following requirements:
You must be:
A U.S. citizen
At least 18 years old on Election Day
A resident of Minnesota for 20 days
Finished with all parts of any felony sentence
Register on Election Day: Click for more information
**Leech Lake Tribal Enrollment will be offering free Tribal IDs to all LLBO Members from 8:00AM to 8:00PM at the Tribal Justice Center in Cass Lake***
You will need one of the following:
ID with current name and address; or
Valid Minnesota ID or Valid Tribal ID with name, address, photo and signature
Photo ID AND a document with current name and address; or

List of Approved photo IDs (The ID can be expired): Driver's license, state ID or learner's permit issued by any state | U.S. Passport | U.S. Military or Veteran ID | Tribal ID with name, signature and photo | Minnesota university, college or technical college ID | Minnesota high school ID
Approved documents (Can be shown on electronic device): Bill, account or start-of-service statement due or dated within 30 days of the election. Includes: Phone, TV or internet | Solid waste, sewer, electric, gas or water | Banking or credit card | Rent or mortgage | Residential lease or rent agreement valid through Election Day | Current student fee statement

Registered voter who can confirm your address
Useful Links:
Don't Forget! As long as you're in line by 8 p.m., you can vote, even if you do not reach the front of the line until after 8 p.m. 
Need a ride to the polls?
Dist III Rep. Leroy Faribanks will be coordinating drivers from the Tribal Government Headquarters on Election Day. Call 218-760-5850 to arrange a ride.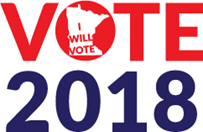 The Leech Lake Band of Ojibwe has endorsed the following candidates for office:
Federal Offices
U.S. Senator Amy Klobuchar
U.S. Senator (Special) Tina Smith
U.S. Representative (8th) Joe Radinovich
State Executive Offices
Governor/Lt. Governor Tim Walz/Peggy Flanagan
Attorney General Keith Ellison
Secretary of State Steve Simon
State Auditor Julie Blaha
State House
District 2A Michael Northbird
District 5A John Persell
District 42B Jamie Becker-Finn
Local Offices
The LLBO is not officially endorsing any candidate in the local races; however, we would like to point out our band/tribal/community members running in these local races
Cass Lake City Mayor (1 seat)
Hershel Ogema
Jerry Smith
Cass Lake City Council (2 seats)
Pike Bay Board (3 seats)
Michael Reyes
Reuben St. Cyr
Ryan Erickson
Cass Lake-Bena School Board (3 seats)
Angel Roberta Wind
Jamie Mitchell
Jody Ann Wind
Lee Giffen
Lenny Fineday
Mark A. Reyes, Jr.
Paula K. Morris
Rebecca Graves
Rick Haaland
Deer River School Board (3 seats)
Kyle Fairbanks
Pam Thompson
Judicial recommendations:
Supreme Court Seat 2: Margaret Chutich
Supreme Court Seat 5: Anne McKeig